Snow white stone pebble and gravel is made from Chinese white marble or white quartz, which also goes by the name of snow white chippings or snow white stone chippings.
Snow white stone pebble can be placed in large areas such as gardens, courtyards and terraces or in smaller applications such as flower beds and pots.It is shiny under the sun and it can keeps garden or roads clean.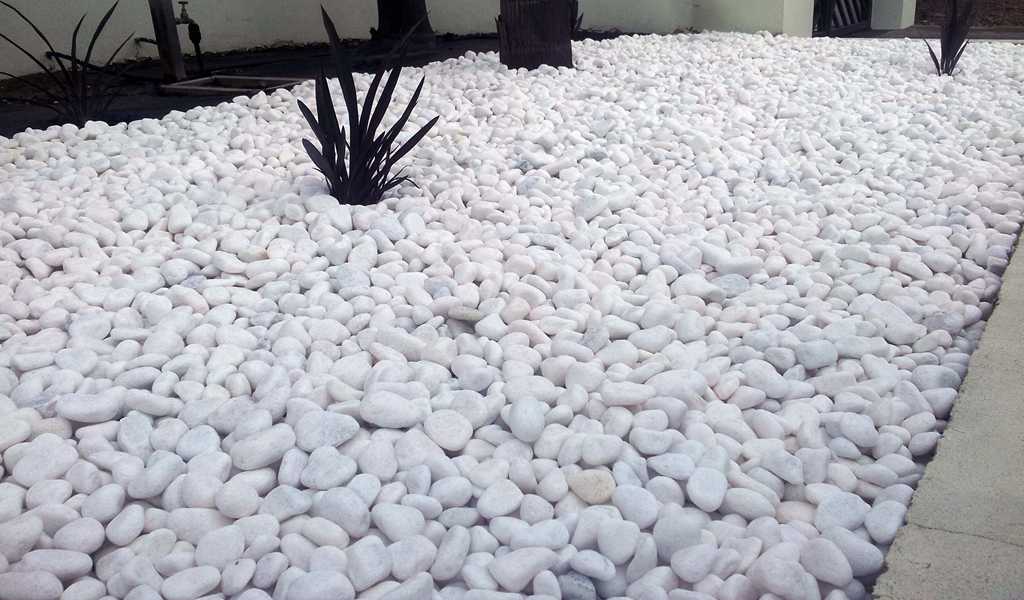 Tumbled white pebble stone are available for several sizes such as 1-2cm,3-5cm,5-8cm,8-12cm or bigger one and we also accept customized specification.
For bigger snow white stone pebble, they can be packed into wire cage.It can be used as wall directly. As usual, white pebble chippings are packed into 25kg/bag+40bags/pallet, we can also pack according to your request and design
Being used at a large scale, these white stone pebble stones are the best choice for various interior-designing purposes and exterior used.